Hello my dears, I was going to put up a video yesterday but am facing major uploading problems over at Youtube (apparently it's better to use "Private Browsing" to get it up but to no avail – any advice would be appreciated).
So instead of a video, I'll just make a quick mention of the things I bought that will accompany to my trip to Singapore and Hokkaido where I'll get hitched. Sorry for all the wedding talk lately but let me just say that I finally understand 100% why this milestone in life is truly….huge. The massive number of people are involved in the exercise of two people joining their lives legally is just mind-boggling. And it takes a very strong woman to not be bothered about how she looks on her big day.
I always thought I would be more…"level-headed" and wouldn't go on crash diets and such — I haven't but I can tell you that it has definitely motivated me to really move my butt and be more careful with what I eat. Though I'm at the point where I am dreaming of being lazy and slurping on instant ramen — kind of like when you are in the last kilometers of a marathon, you can almost taste the sensation of an ice-cold sweet beverage and falling into a fluffy bed.
So I thought a little help in the beauty department was in order to help me psychologically and physically. By surrounding myself with pretty things, I think I could feel more at ease and confident. I'm definitely a believer in putting your best face forward to gain some pep in your step.
Remember my wish list for fall? I got me some Jill Stuart, oh yeah…
Can I just die of prettiness right now?
This pressed powder compact is called Smooth Silk Powder Foundation N in 105 which is the darkest shade they have. It looks almost identical to my Revlon pressed powder but it is finer in texture similar to my Paul & Joe loose powder — compact, fine, and encased in a dreamy girly compact. Though this is not a proper review since I've only tried it on my face at the counter.
And the salesgirl was so convincing in selling the new limited edition Jill Stuart Mixed Blush Compact Sweet Lock, I found myself saying, "Hai!" before I could comprehend what I was doing. Can I say that I'm tired of corals (for now anyway) and want to go back to pinks? And this is a lovely neutral pink blush. It's not cool but not warm either which is what I'm looking for. I swatched the Blush Blossom fall item at the counter too and it was way to glittery and the Sweet Lock one was matte in comparison, so no guesses which I got…
I think you could even use this as an eyeshadow palette especially that neutral shade at the bottom left corner. When mixed together, it's just really gorgeous and not as pigmented as their usual Mixed Blush compacts where it's all too easy to put on too much blush because they are so pigmented.
Next up, I got two main products to help me smell like ambrosia in Singapore's steamy hot weather…You know that I'm obsessed with fragrances and especially so for a special occasion.
I know I said in this video I found my perfumes for the wedding but I think I finally settled on one that would suit both hot and cold climates — Guerlain's Aqua Allegoria Flora Nymphea.
I love scents that smell like skin — a beautiful woman's skin that has just been bathed but still has that "human" aroma and not completely synthetic…Flora Nymphea is just that. It's a soft dewy floral that contains some milky musk and herbal notes that are an intoxicating blend.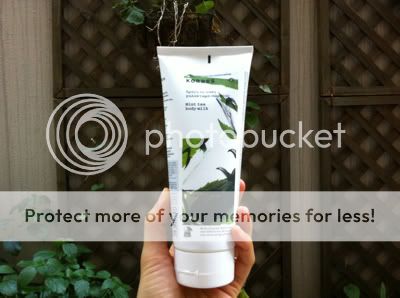 And the final one to wrap up my signature scent for this special occasion is the Korres Mint Tea Body Milk. I used to be a hardcore Body Shop body butter fan but I'm now a Korres convert. This creamy body lotion is light enough for humid weather but hydrates pretty well. I think it's a bit too light for freezing dry winters but it works for my purpose now.
More importantly, the fragrance is thoroughly sexy and not in musky way. It is pillowy with a slight hint of mint and a lick of masculine bergamot. Again, it has that character of cleanly washed skin that falls on the natural side than something fully synthetic (e.g. lemon scents that smell just like detergent…ew….).
I'm all set now. Lock and load, babeh and I'm just going to enjoy myself and leave all the stress behind — I figured that at this point, nothing really bad could ruin the wedding(s). Wish me luck!
–
"Like" us on Facebook or follow us on Twitter or subscribe to our RSS feed or Youtube to get the very latest updates, giveaways, and promotions.